Every business craves attention. Whether it's B2B or B2C, getting eyeballs on your products and services is the goal.
Naturally, there is a right way and a wrong way to go about achieving this, and that's especially true in crypto where the mantra "No news is bad news" certainly doesn't hold water.
Reputations can dissolve in the time it takes to fire off a tweet, PR stunts can backfire spectacularly, and dismissive comments made about industry players can come back to bite further down the road.
Make a wrong move, in other words, and you'll attract attention for all the wrong reasons. Here are eight things to avoid if you want to win at blockchain PR.
Jumping on the Bandwagon
There's nothing worse than a bandwagon jumper.
And yet due to the fast-moving nature of crypto, there's always another trend gathering acolytes quicker than the Pied Piper.
Whether it's liquidity mining, yield farming, or meme making, wellsprings of interest and excitement geyser out of the industry and spawn legions of imitators, wannabes and cheerleaders. Crypto startups tempted to participate in the feeding frenzy should demur and stay in their lane.
Focus on building your community via application and strong content rather than piggybacking off whatever's hot.
Mistaking Quantity for Quality
There are countless blockchain marketing agencies promising coverage in an endless array of publications.
While that sounds great, and getting the word out about your token listing or beta release is ultimately the objective, the old adage "quality over quantity" is apposite here.
Ultimately, it's better to work with a marketing firm that can guarantee you a few articles in tier-one publications rather than an agency that can place a hundred pieces on as many obscure sites.
The same is true of content that might be ghostwritten by copywriters on your behalf: it's better to pay top dollar for an authoritative press release or op-ed than a substandard or anodyne article.
Remember, Google looks favorably on inbound links from sites with a high Domain Authority – one high-quality link could provide more and better qualified traffic than 20 backlinks from obscure domains.
Acting Busy 
In the hectic world of crypto, you can feel pressured to shout above the din: to blast out a never-ending stream of content that helps maintain your "relevance."
This pressure is only compounded by social media, the medium that never sleeps, where silence seems to be taken as an indication that you don't exist.
Crypto exchanges are especially guilty of tweeting continuously, whether to publicize new token listings, webinars, AMAs, giveaways, rewards programs or just to wade into esoteric debates or RT praise.
The worst thing you can do, however, isn't to stay silent: it's to churn out press releases, blogs and tweets when you have no news to share.
Don't feel compelled to be constantly in the news cycle when you have nothing meaningful to report: focus on the nuts and bolts of what you are offering, and update the community when you have something to say. It's the only way to build an audience of genuine, impassioned users.
Flexing on Your Competitors
It might be tempting to participate in a pile-on if a rival project gets busted for plagiarizing a whitepaper or succumbing to a smart contract bug.
But scoffing at your competitors provides a temporary high, and could nix a fruitful partnership further down the line.
Crypto seems like a dog-eat-dog world sometimes, but the number of strategic partnerships has risen sharply in recent years as startups begin to see the value of building their networks.
Cheap Stunts and Giveaways 
During the height of ICO mania in 2017, silly stunts and lavish giveaways (Lamborghini, anyone?) were commonplace, as feverish project leaders decided attention was as essential as oxygen.
Although such crazy promotions garnered likes, shares and followers, they also reeked of desperation, as evidenced by the derision that greeted the Aston Martin giveaway at Consensus' 2018 New York summit.
There are better ways to generate good press, and if you're keen to give stuff away, a micro airdrop for specific community members (on a Telegram channel, for instance) is the way to go.
Buying Fake Followers
This one's pretty self-explanatory.
While social media is a numbers game, and having a small army of devotees might make you look influential to someone alighting on your profile, buying followers or using bots never works out well.
Do yourself a favor and keep it real.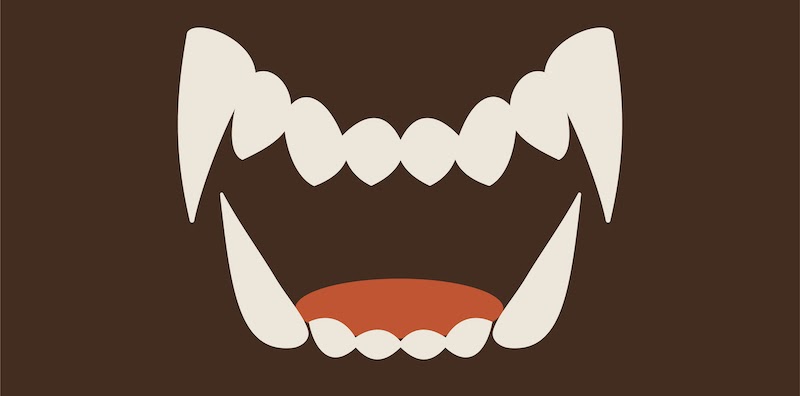 Vampire Attacks
If you're not in the defi world, you might be unfamiliar with the concept of a vampire attack.
Ostensibly, this is a tactic used by new projects to encourage liquidity providers to migrate their liquidity to a different platform.
How? By enticing them with extra rewards paid in a new token.
In this way, platforms suck liquidity (blood) from their rivals and gain plenty of publicity into the bargain.
The problem is that no long-term traction is gained. The take-home? Leave vampiric impressions for Halloween.
Going it Alone
The "us against the world" ethic is strong in crypto, an industry that is, after all, oppositional by nature.
It came into being with Bitcoin, a version of digital cash that immediately set its sights on exposing and undermining the global banking system.
Although the temptation might be to go it alone, it pays to utilize the services of a dedicated blockchain PR agency.
And not just because you should be busy doing what you do best. But because they're the ones with the industry connections who can place your articles in tier-one publications, keep your social channels humming, give your output focus and direction, and build trust and authority.
They can also line up interviews with popular crypto YouTubers or podcasters or secure conference spots to boost your brand awareness and attract funding.
Of course, it's not just about avoiding common pitfalls; it's about making a splash with your marketing output, the sort that does justice to the product or blockchain you're building.
In this, too, a partner firm can add some gloss while explaining what makes you different. It's all about finding a team that buys into your vision and has the expertise to communicate your message. Get that right and winning the PR war is a cinch.